Really like this game? Share it!
Similar Games

Pente
A connect 5 board game. The players alternate in placing stones of their color. The players aim to a...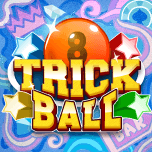 Trick Ball
Remove all balls from the table by colliding the same balls.

Senet
Senet: the board game from ancient Egypt. Be the first to move all your pieces of the board.